Once upon a time, there was a young lad, who lived with his parents in Western India. The family was far from affluent and his father was an officer with the Human Resources Department, at Maharashtra State Road Transport Corporation; a job that had the family travelling a lot and often changing locations. This made it tough for him to continue his education. Even so, he completed his graduation and obtained a Degree in Commerce. He then accepted a job that paid him a mere salary of Rs.500/- per month. The young man could not continue this work for long as his father suffered from a severe paralytic attack and was bedridden in 1986. His upbringing had taught him well and so he was a good son who took up all the house hold responsibilities along with his father's medical treatment.
This need soon became an impetus that drove him to explore all his options…..
Our youth had always been interested in running a business, instead of working a job. He tried screen printing at home and chose to use this strategy to work independently. He started using a bicycle for order and supply. He rode for kilometers on end, be it in the scorching sun or torrential rain, to places far and wide, to bag customers and deliver their products. As Tal Ben-Shahar from Choose the Life You Want, correctly said "There is no success without risk and failure." and the same held true for our young entrepreneur.  The onset of his business was fraught with obstacles and the only way to sustain through all the mental and financial setbacks was to keep going …but prudently!
Then one day, almost out of nowhere, as if the Lord had decided to reward him for his mettle, when all the other doors were shut, M/S Rupee Co- Op Bank [a Local Bank] opened theirs, by lending him unconditional financial support. This was the turning point for our struggling aspirant. He made the most of this opportunity by using this investment judiciously to expand his spread.  He attended several seminars and conducted a thorough market study to understand its demands.  He worked unswervingly and managed to win plenty of customers for his company.  As he continued to flourish, he not just added better and finer machinery to score high on all the quality and service parameters, but he also expanded his product line and moved into the market of roll forms and barcode labels, to cater to the market needs. He earned the trust of many reputed firms like Formica, Foseco, Bajaj, SKF and Century, who relied on him for all their printing needs.  This marked the dawn of a new era for this honest and hardworking professional.  He had held it high through all the lows and taken it to the end, to make a new beginning….of a phase that continued ever since! After almost two decades of relentlessly living up to his commitment of superior quality of printables, he was rightly honoured with the "Udyog Bhushan Award" given by the Annasaheb Magar Social Foundation, in 2010.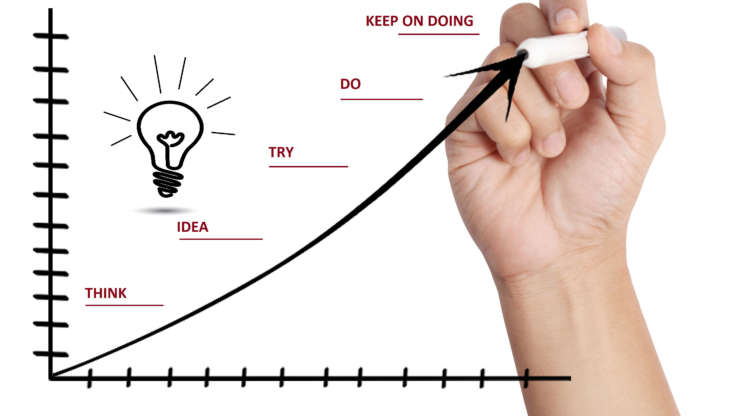 Please do not fall for the "Once upon a time.." story writing trap……for this is a true story!     The main character of this story is none other than the pioneer of large scale printing, the man who became the business Tycoon of the Printing World, the Founder & Owner of Sai Paks, Deepan Samarth. He transformed the printing space in Western India and took it to an all new high. Today, he is a force to reckon with and his success story has ignited the urge, in the lives of many youngsters, encouraging them to chase their dreams.
This story is inspiring on many levels.  On one hand, it helps you to discern your calling and on the other, it demonstrates how grit and resilience can get you there.  But what it also presents is the hope that lies in-between! It takes you to the bridge that holds it all together … the attribute of being self- motivated and staying motivated.
Michael D. Pollock – a renowned life coach, whose blog on how people respond to failure when pursuing their objectives – clearly talks of years of research on the two fundamental belief systems, known as "mindsets". He explains how in one mindset – The Fixed Mindset, you're likely to get discouraged and give up on your goals, whereas in the other, The Growth mindset, you tend to embrace the struggle, learn from the setbacks and keep moving forward – you keep at it, till you make it!
Don't let the science of it bog you down, with its complexities because ultimately it all boils down to just one thing and that's …how strongly motivated you are, to achieve your goals!
So the Good news is that ………anyone and everyone who decides to….can!
Mr. Deepan Samarth, Managing Director, Sai Paks India Pvt. Ltd. is a living example of it and his story is the hope that inspires every soul who dares to persevere!